Stone Crushers Software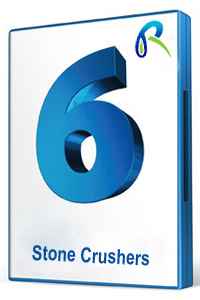 Rushda Stone Crusher Management Software makes your business secured.We have provided a secured system to run your business.In RSCMS we have provided Software users system. And every  users is protected by individual password.One user have all sort of power  in this software, he is the owner of the Business.The super power user is able to add another  users and give them some sort of permissions. Like only to view the data or Add the data into the software. Or Edit/delete Permission into the software.We have also provided a way to see which user is giving entry into the software.
The main features of the software are:
 Easy to setup
 Flexible configuration
 Easy to browse through master data
 Finds any information within seconds
 Context sensitive help
 Designed for windows
 Native windows look and feel
 Easy and intuitive interface
 Easy to start at any time of the year
The modules of software are highly integrated. All the modules are easy to use. The software supports user defined password scheme, allowing each organization to customize the security features to its own needs. All the reports generated by the system could be viewed at user's convenience.
The modules are as follows:
 Purchase Unloading Entry
 Purchase Entry
 Sale loading Entry
 Sale Entry
 Bill Prepare
 Payment To Party
 Payment To Vehicle
 Diesel Voucher
 Receipt Voucher
 Reports
Purchase Register
Sale Register
Sale Transport Register
Party Ledger
Vehicle Ledger
Bill Report
Cash Register
Diesel Register
INVENTORY MODULE:
 Requirement Voucher
 Spare Part Voucher
 Spare Part Issue
 Spare Part Return
 Motor Out
 Motor In
 Reports