School Management Software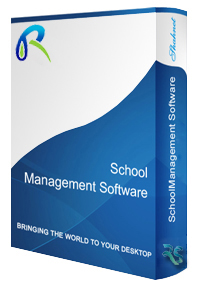 The last two and half decades have seen a phenomenal increase in the spread and usage of computers. In India there has been a tremendous growth in use of computers. Computers have been utilized in almost every sphere of life including Aerospace, Defense, Banking, structural, Designing, Architectural designing, Movies, Accounting, Graphic designing, Advertising etc.
The administration of school being highly sophisticated it is almost necessary to get the whole administration automated. In order to automate the whole school administrations (so as to get the error free results) we feel happy to introduce RSMS (Rushda's School Management Software), the complete school administration software. It covers each and every aspect of complete school automation.
The main features of the software are:
 Easy to setup
 Flexible configuration
 Easy to browse through master data
 Finds any information within seconds
 Context sensitive help
 Designed for windows
 Native windows look and feel
 Easy and intuitive interface
 Easy to start at any time of the year
The modules of software are highly integrated. All the modules are easy to use. The software supports user defined password scheme, allowing each organization to customize the security features to its own needs. All the reports generated by the system could be viewed at user's convenience. The modules are as follows:
 Administration(Registration&Admission)
Fee
Hostel
Transportation
Accounting
Payroll
Library
Store Keeping / Inventory
Examination (C.B.S.E. - C.C.E.)
Time Table
Student Activity
SMS Alert
E-mail Alert